UX & Front End Design
University of Chicago Library Website
A complete redesign and content audit of the Library's website.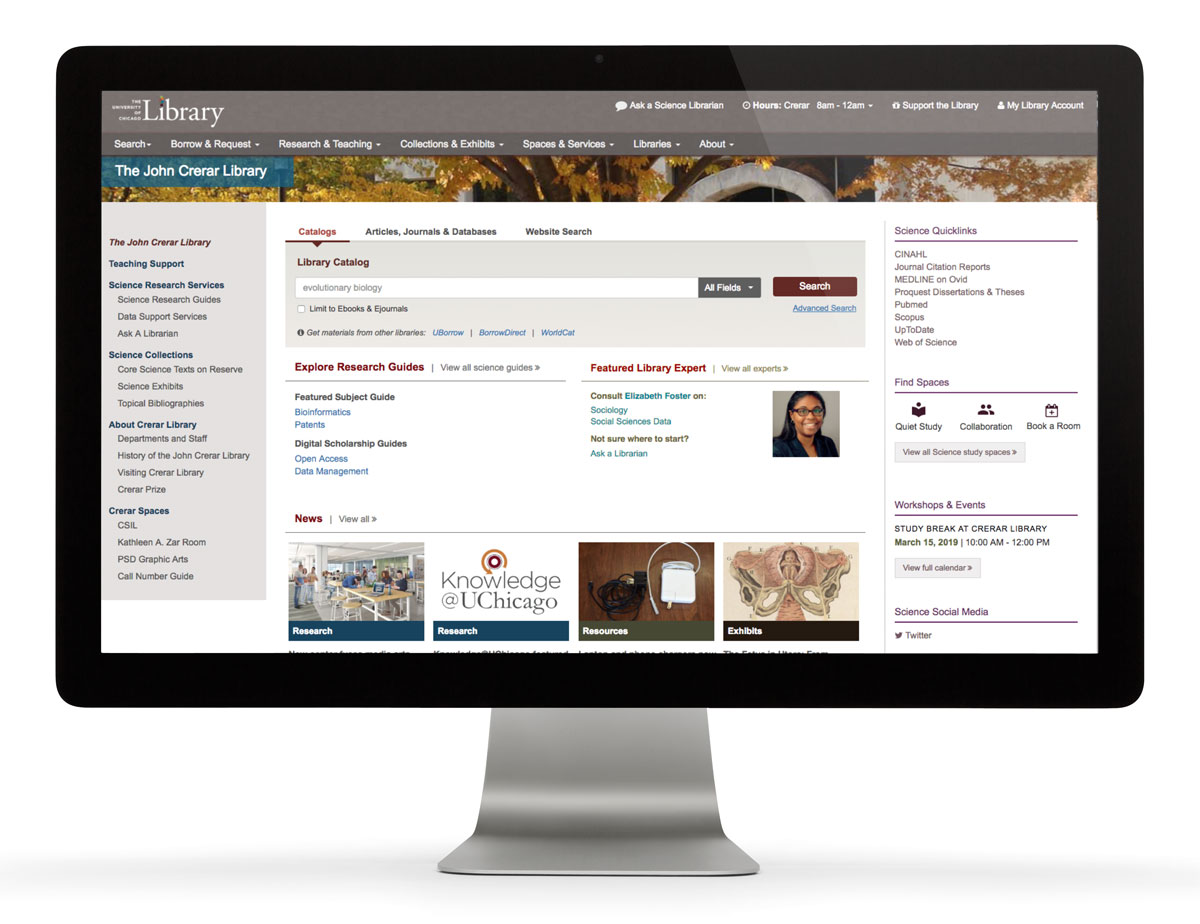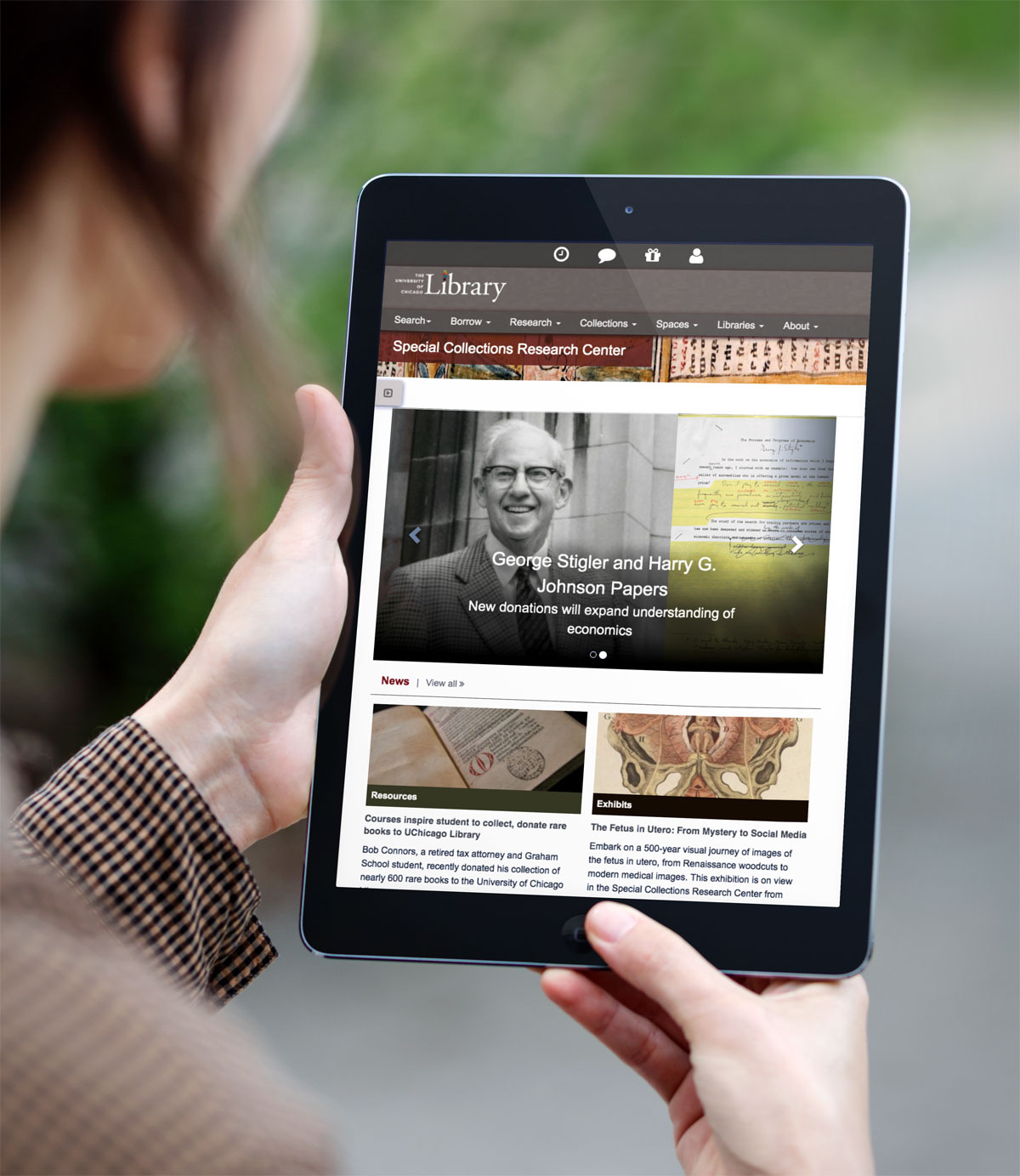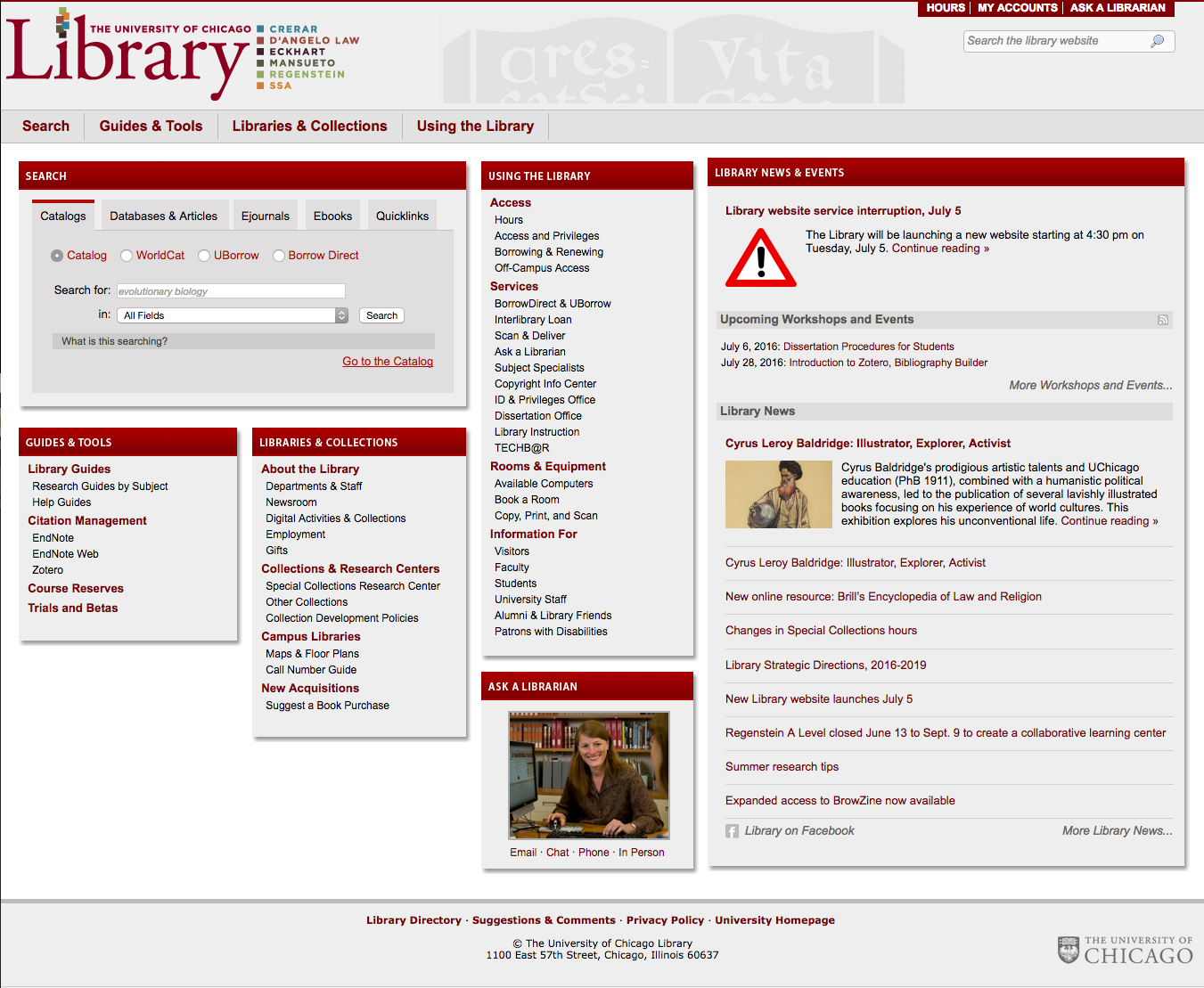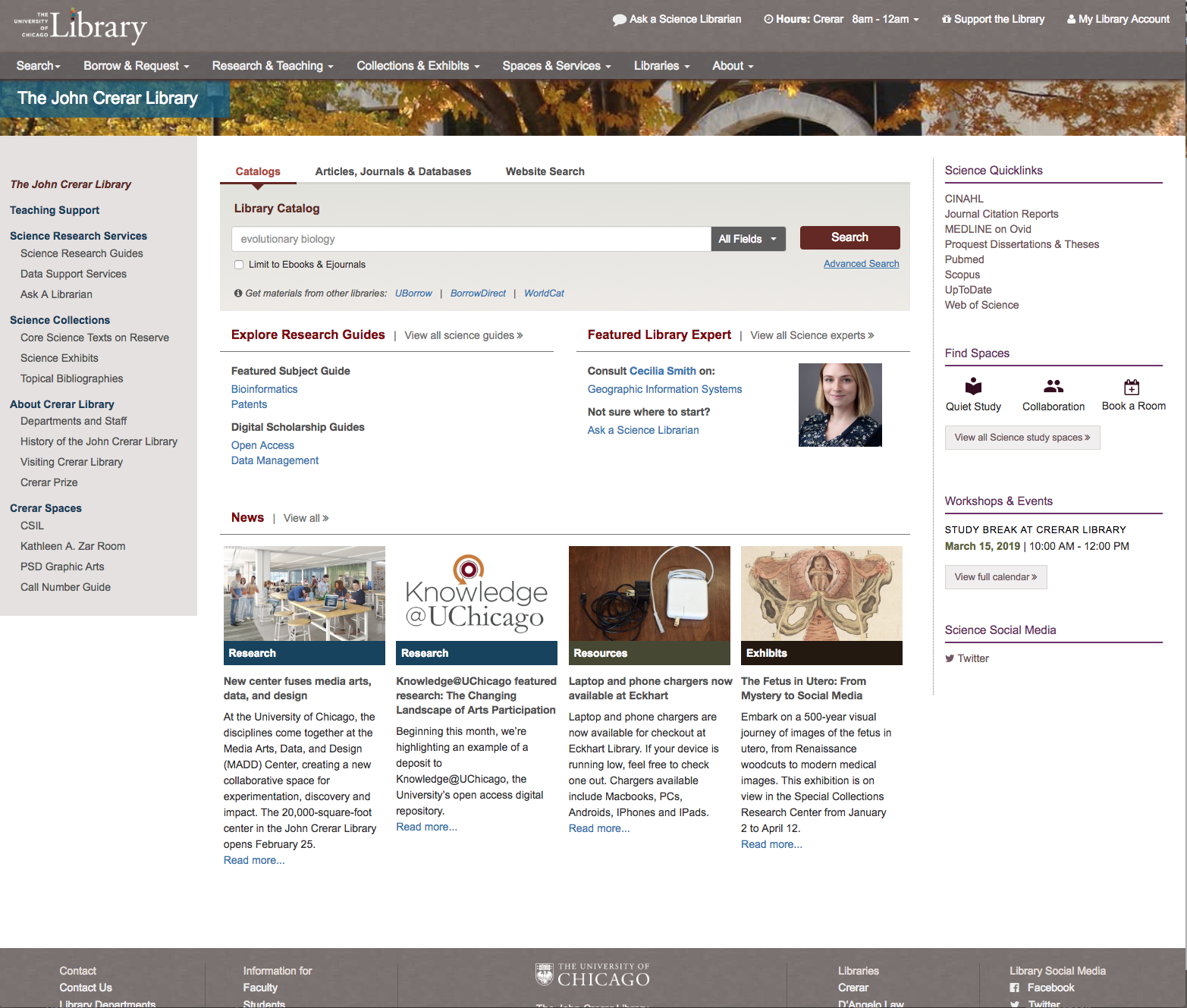 Problem
The University of Chicago's website had not been changed in twelve years, leading to stale and repetitive content that was not mobile friendly or ADA compliant. The CMS was being retired, so we needed to find a new platform that we could be supported in-house and allow for all librarians to edit and add to as needed.
The website was text-heavy with patrons only using small and specific parts of the siloed content. Additionally, each of the five library branches had their own look as well as duplicative information that sometimes contradicted itself.
Solution
The homepage was segmented into visually-appealing modules that

quickly show the services and events of the Library

.
Highly-used services, such as booking a study room, were prominently placed and easy to access.
Due to the size of the website, Bootstrap framework was utilized, but was customized with em-based media queries using Sass calculations.
Multiple

user experience tests

found which types of layouts and information patrons preferred and enhanced their research experience. This data along with student and faculty interviews allowed us to assess all the needs for the campus' various uses of the site.
Creation of a

pattern library

assured a cohesive interface look that allowed for reusable building blocks and clean code. This allowed for each library branch to have their own homepage with content that appealed to their patrons while also maintaining a cohesive brand.
Reusable data blocks were implemented in, with content automatically placed on a page based on template type or body class assignment. This allows for

consistent and accurate information

that only needs to be edited in one spot.

ADA compliance

is baked into the templates, using WCAG 2.0 Level AA accessibility conformance, and continues to be updated as new guidelines are introduced.
Impact
This new layout expanded the use of the website from patrons only interacting with the search box to fully

interacting with all elements

on the page.
Reference service use

increased

both online and in person.

Click-throughs increased

to news stories.
A complete site audit of all 8,000 web pages were triaged in order of migration importance. Deletion of redundant pages and reusable data modules allowed us to

reduce the website

to 2,000 pages.
Roles
Front End Developer
Lead Designer
UX / UI Designer
Languages Used
CSS / Sass
Django
HTML
JavaScript
Code Examples