Non-profit Campaign
Induction for the 21st Century Educator
A program developed by the Illinois State Board of Education to establish a supportive community for new teachers.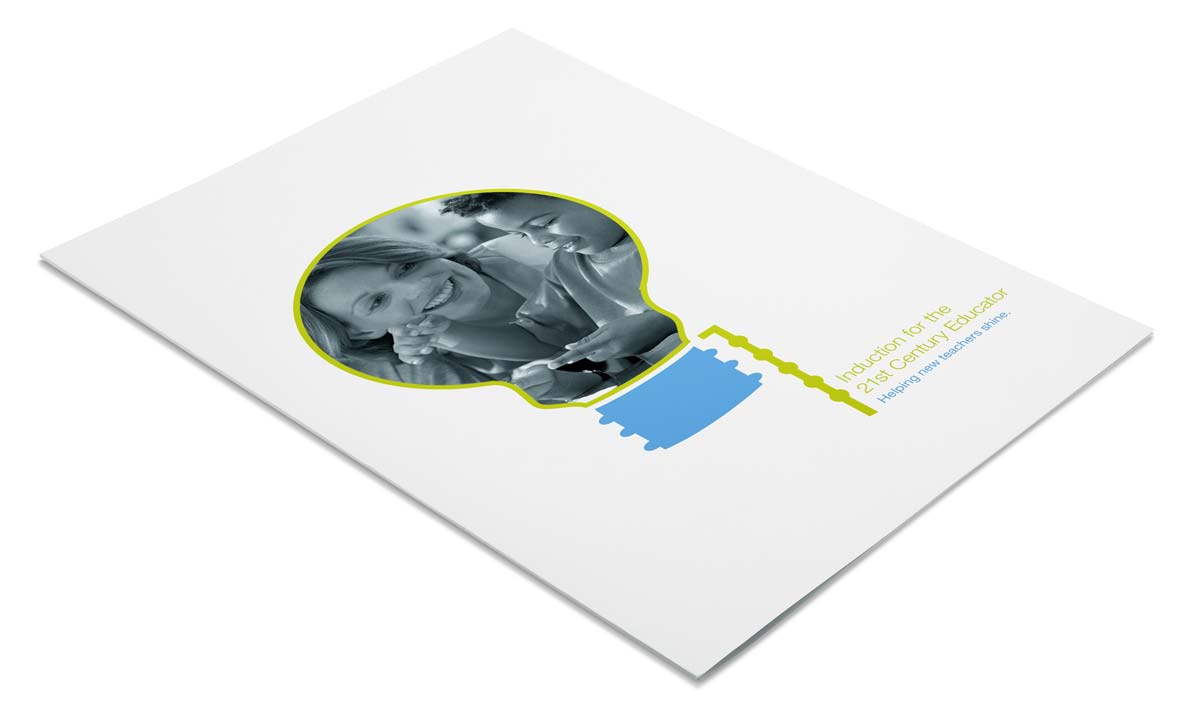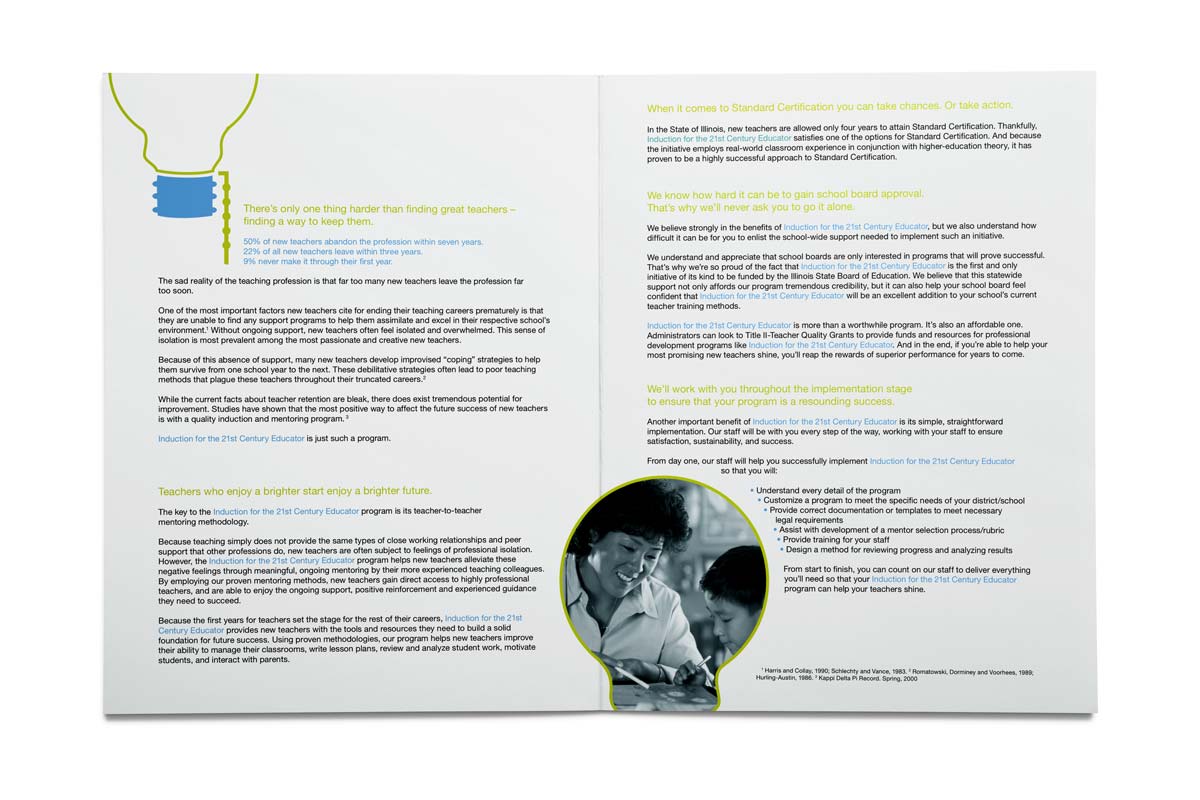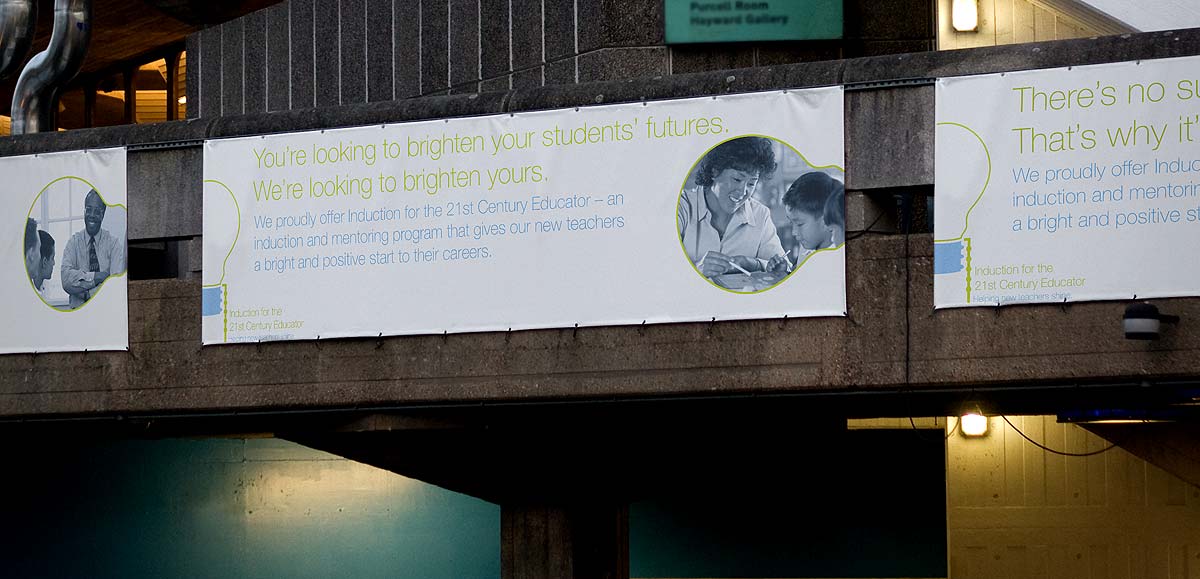 Problem
Create an identity and engaging campaign to attract new teachers into the program. The design must be simple, while exuding credibility and optimism, without being whimsical.
Solution
Logo and plays upon the concept of the "idea lightbulb" while using calming blues and greens in hues that are cheerful.
Lightbulb icon is expanded throughout the entire campaign as both a photo frame showing confident teachers and as a design element in more text heavy booklets, sell sheets, and the website.
Roles
Art director
Lead Designer
Similar Project
---
Return to portfolio